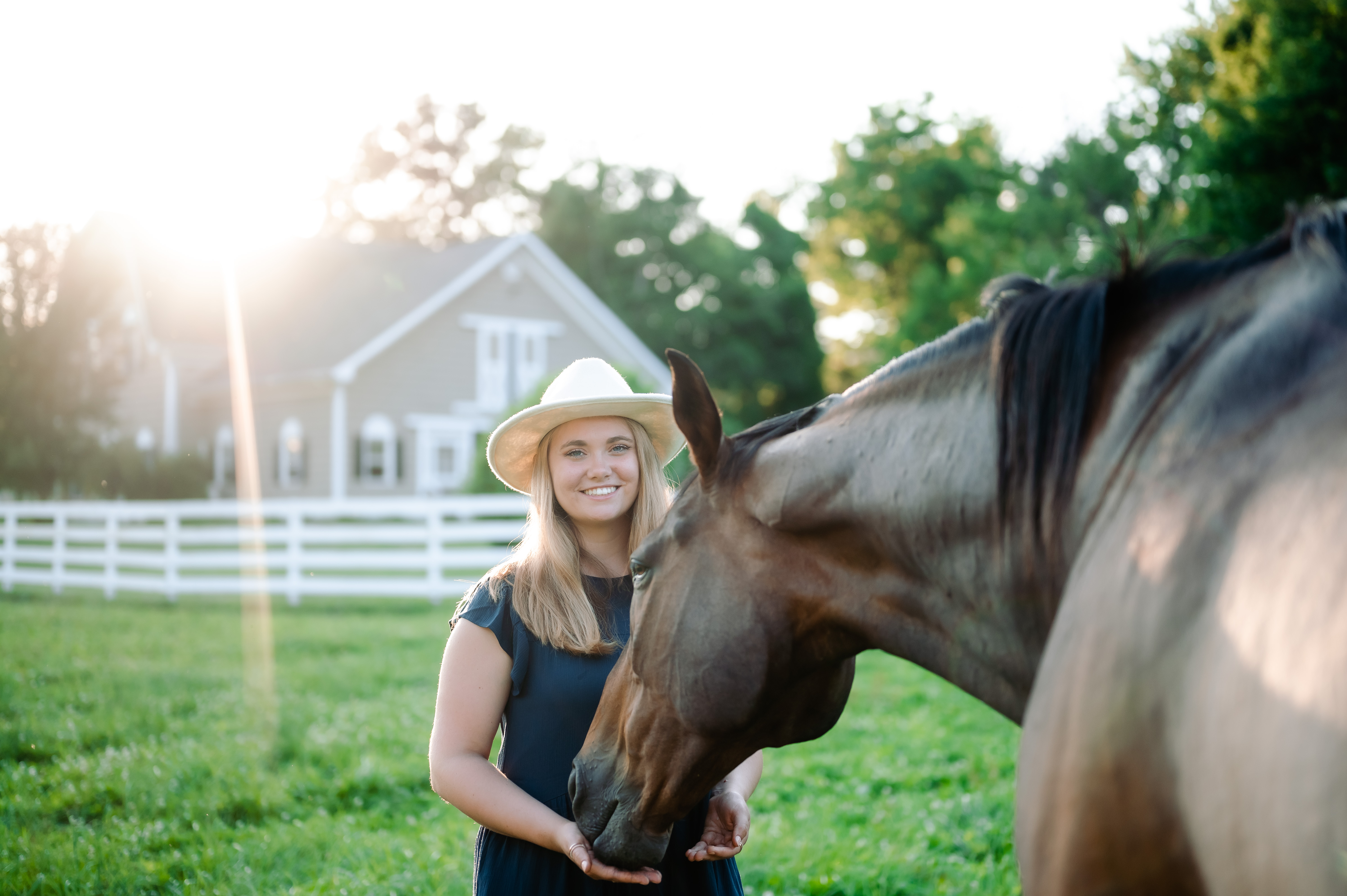 Your Horse Business
Straight From the Heart

Envision marketing your business from a state of unwavering confidence and clarity.
You know exactly who you serve and how you serve them.
You have a strong business foundation with a definitive road-map that allows you to connect with and effortlessly attract the clients of your dreams—the equestrians and horses you adore collaborating with. 
Look no further! Introducing our groundbreaking course,
Heart Centered Branding and Marketing.


Traditional Marketing Tactics Just Don't Work
As an equine professional, your entire business revolves around your deep compassion and commitment to putting the horse-first.
Yet, despite your genuine intentions, when it comes to your marketing, do you find yourself feeling...
uncomfortable and inauthentic?
as if you're 'salesy' and trying to force or pressure your services on others?
like you need to say yes to every opportunity to bring in new clients?
desperate, frantic and scattered when it comes to knowing what you actually need to be doing to grow your business?
It's not your fault. When it comes to marketing, traditional strategies that focus on short-term goals and quick sales fall short in capturing the hearts and minds of fellow horse lovers.
Imagine learning how to create a marketing strategy, centered on building long-term client relationships, that grows your business, increases your income and leaves you feeling good while doing it.

Heart Centered Branding and Marketing
is the transformative business course you've been waiting for. 
The horse industry thrives on trust, loyalty, and personal connections.
That's why our course is meticulously crafted to equip you with the necessary skills and knowledge to harness the immense power of relationship-based branding and marketing.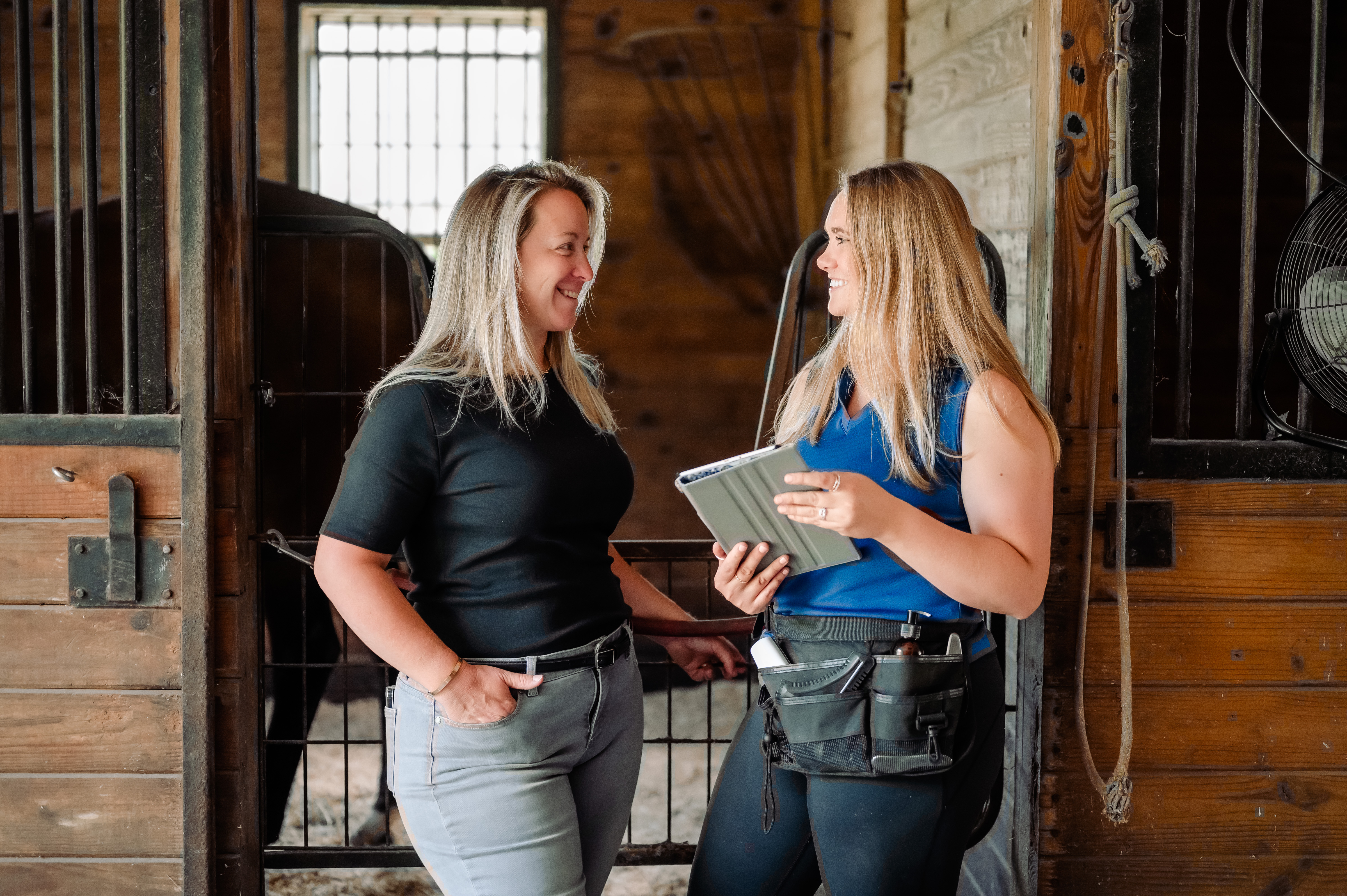 Establish Your Authentic
Heart-Centered Brand
Bring to life your unique brand identity that aligns with your values, passions, and the specific needs of your dream client.
Discover how to create a compelling brand story that resonates with horse enthusiasts and positions you as the go-to authority in your field.

Nurture Meaningful Client Relationships
Understand the art of connecting with your clients on a deeper level. Explore proven strategies for building trust, fostering loyalty, and nurturing long-lasting relationships within the equine community.
Learn how to communicate effectively to become an expert-authority that keeps clients coming back for more.

Harness the Power of Your Online Presence

Discover the tools and techniques to create an engaging and user-friendly website that showcases your expertise and captivates visitors.
Explore the world of online marketing, including search engine optimization (SEO), content creation, and email marketing, to attract and retain your dream client.

Master the art of leveraging social media platforms to amplify your brand's reach and engagement. Unlock the secrets of creating captivating content and developing an effective social media strategy.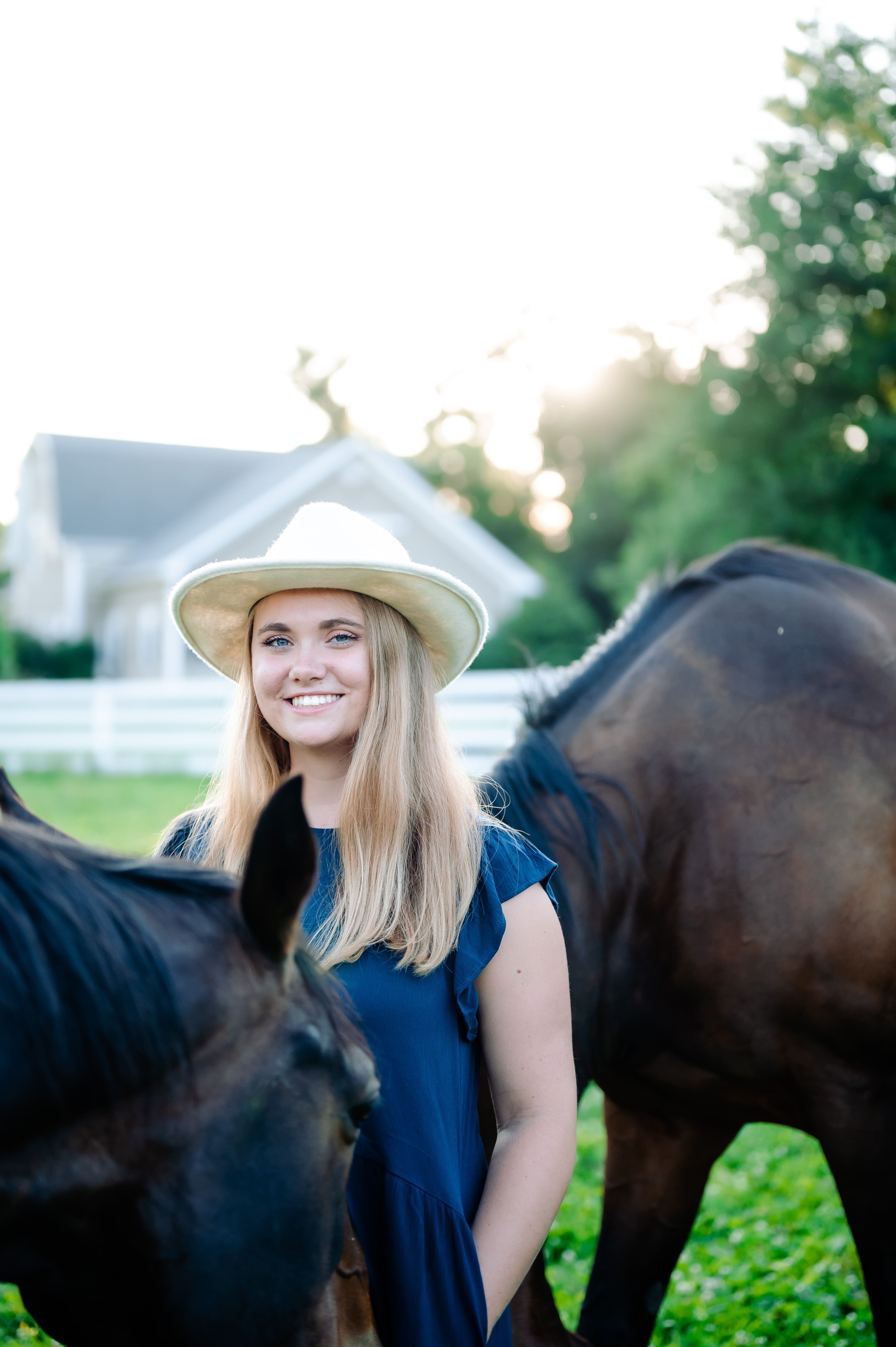 Meet Your Instructor

Hey there, I'm Marissa Schaefer - founder & creator of EquiPro Connect. I created EquiPro with one mission in mind.. to empower equine professionals.
As a hands-on equine practitioner myself (as well as horse owner, wife and mama to 2 crazy little boys), I understand being spread thin from juggling all of the roles as an entrepreneur.
I know how defeating it is to have no one come to your show booth or to run a sales launch with zero bookings. I know how terrible it feels to feel like you're being 'salesy' towards your clients.

I've been there, and I know how frustrating it is when you don't understand what you're doing.. or what you need to be doing to move your business forward.
Having a software program, like EquiPro Connect, helps run the admin side of your business, but it doesn't replace a solid foundation of how to market your business.
That's why EquiPro Connect is bringing you this educational course, Heart Centered Branding and Marketing - to help you confidently and calmly market your business straight from the heart.

Not Another 'Magic Formula' Course
We get it. We really do. 
You've been burned by courses before - you know the ones...
they tell you how 𝙖𝙢𝙖𝙯𝙞𝙣𝙜 and 𝙡𝙞𝙛𝙚 𝙘𝙝𝙖𝙣𝙜𝙞𝙣𝙜 the information will be

they promise a magic formula to scale your business from $100 to $100k in months
You're amped up.. you can't wait... your purchase the course...
Only to be let down. There aren't even any actionable steps, but rather concepts and ideas that you're confused on how to even implement.
Woah - what a frustrating waste of money and energy. 
The good news? Heart-Centered Branding and Marketing is NOTHING like that!
The truth? There is no magic-formula or secret in business. But, there are proven strategies that if you do the work will give you results that grow your clientele, income and freedom.


Filled with video presentations, workbooks, tutorials and templates, including 34 ready-to-use social media templates and a done-for you lead magnet template, this course will present branding in a straightforward way that's never been easier to understand.

Here's Some of What's Inside
Branding:
Gain a clear understanding of what branding actually is and bust some common branding myths

A complete Brand Strategy checklist with lessons covering each topic

Discover what makes you unique

Dream Client discovery process (unlike anything you've done before)

Copywriting to solve your dream client's problems

Create your brand's personality (UVP, positioning statement, typography suite, color palette and so much more)
Marketing:
Understand marketing, what it is and what it is not

A complete Marketing Strategy checklist with lessons covering each topic

10-step sales funnel

Create a free offer to grow your email list

Build your best website yet with the easiest step-by-step 5 page website outline

Create and re-purpose engaging content

Build an email marketing strategy

Write headlines that people actually read

Create and batch reels

Build an advanced nurture sequence to increase sales
Materials:
117 page workbook

12 lesson videos

Brand Kit template

34 social media templates

Lead Magnet template

Tutorials and bonus content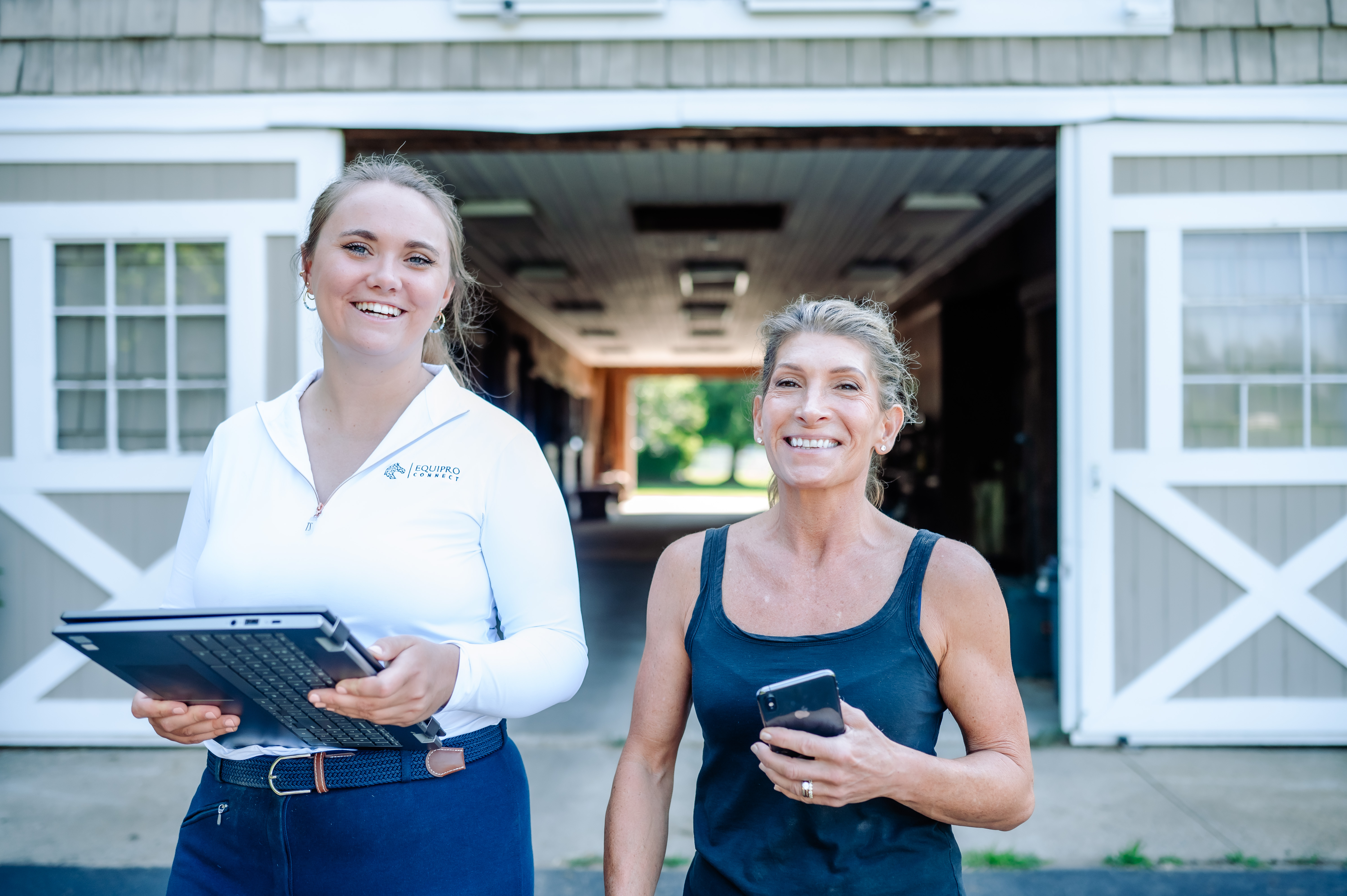 No Fluff. No BS. No Secret Formulas.

Just a clear, comprehensive and straight-to-the-point curriculum that covers all aspects of relationship-based branding and marketing to confidently grow your horse business.

Enjoy lifetime access to this self-paced course, including materials any updates or additions.
If you're ready to take your business to the next level, click the course below to get started.